CULTURES OF THE WORLD ON ONE CAMPUS
More than 22,000 students from 110 different countries come together at CIU. Not only has this diverse setting been one of our strengths, it also enabled us the opportunity to provide a multicultural learning environment for our students.
Cyprus International University (CIU) was established in 1997 in response to a growing global demand for higher education with the aim to become a center for excellence in teaching and research.
In 25 years, the student population has grown from 80 to 22,000 and the number of programs offered has increased from 15 to 196.
Today, CIU is a leading institution of higher education in Cyprus that is recognized for the quality of education offered, its state-of-the-art infrastructure, and its advanced research facilities.
Over the years CIU has committed itself to a variety of global issues such as sustainability, environment, alternative energy resources, and the protection of cultural heritage. In only four years, CIU has risen from the 375th place to 111th place in the UI GreenMetric World University Rankings, established the first and largest solar farm on the island, finalized the plans for the first private biogas plant in North Cyprus and through the Center of Archaeology, Cultural Heritage and Conservation conducted an excavation of one of the oldest settlements in the northern part of the island in the  Tatlısu region. Plans to open the historical site to the public are set for 2023 where visitors will be able to experience the excavation and conservation work firsthand, visit the museum displaying the items excavated from the site, and take part in educational activities.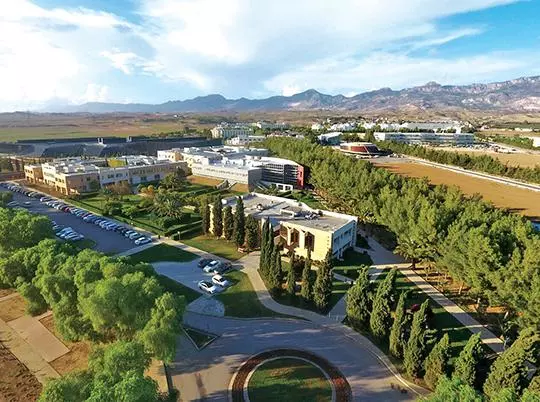 BEING A STUDENT AT CIU
Make the most out of your university life with countless opportunities to make lifelong friends, enjoy new experiences and develop new skills. A second home to over 22.000 students from 110 different nationalities, something new will always come your way at CIU. Life on campus will not be only about studying.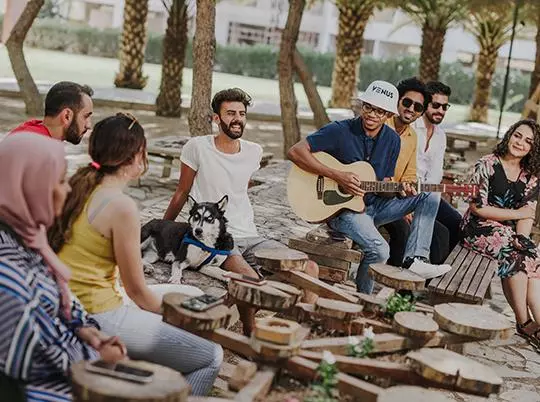 30+ student societies offer a chance to participate in many social and multicultural activities
40+ student clubs support the academic, cultural, artistic, and social pursuits of our students and provide an opportunity to contribute to their academic studies
200+ events and activities throughout the year to enjoy, participate, make friends, and discover new interests
A wide range of services are available on campus to help enhance learning and provide a better higher education experience.
Frequently Asked Questions